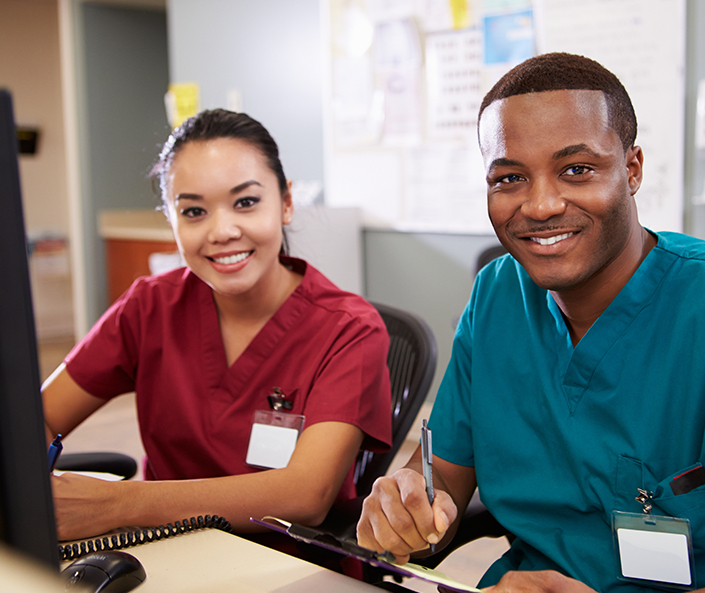 Prepare For Your Future In Rio Grande City
When selecting a local healthcare career classes provider in Rio Grande City, TX, it's important to choose an institution with a reputable track record, experienced instructors, and a commitment to excellence. At Careers Unlimited, we offer all of the above in our central Rio Grande City location. Prepare to be a Nurse Assistant, Patient Care Technician, Phlebotomy Tech, Clinical Medical Assistant, Network Support Specialist, and Computer Support Specialist right where you live!
Explore Your Local Training Opportunities
Your chance to expand your career options and your income is closer than you think. Our Rio Grande location focuses on offering comprehensive classes that help you achieve your healthcare goals. We even offer Saturday and evening classes, and a hybrid phlebotomy course, to make it simple to prepare for your future. Your way. Add in our reputable track record and a dedication to excellence, and we are the place to pursue a healthcare career in the RGV.
Send a Message
Deciding to pursue a medical career (and where to train for it) is a big step. At Careers Unlimited, we make it easy to discover if we are a good fit for you.
Conveniently Located
Careers Unlimited is strategically located in Rio Grande City, TX. close to the epicenter of medical care and innovation, we offer access to modern medical facilities and the healthcare field's most experienced providers.